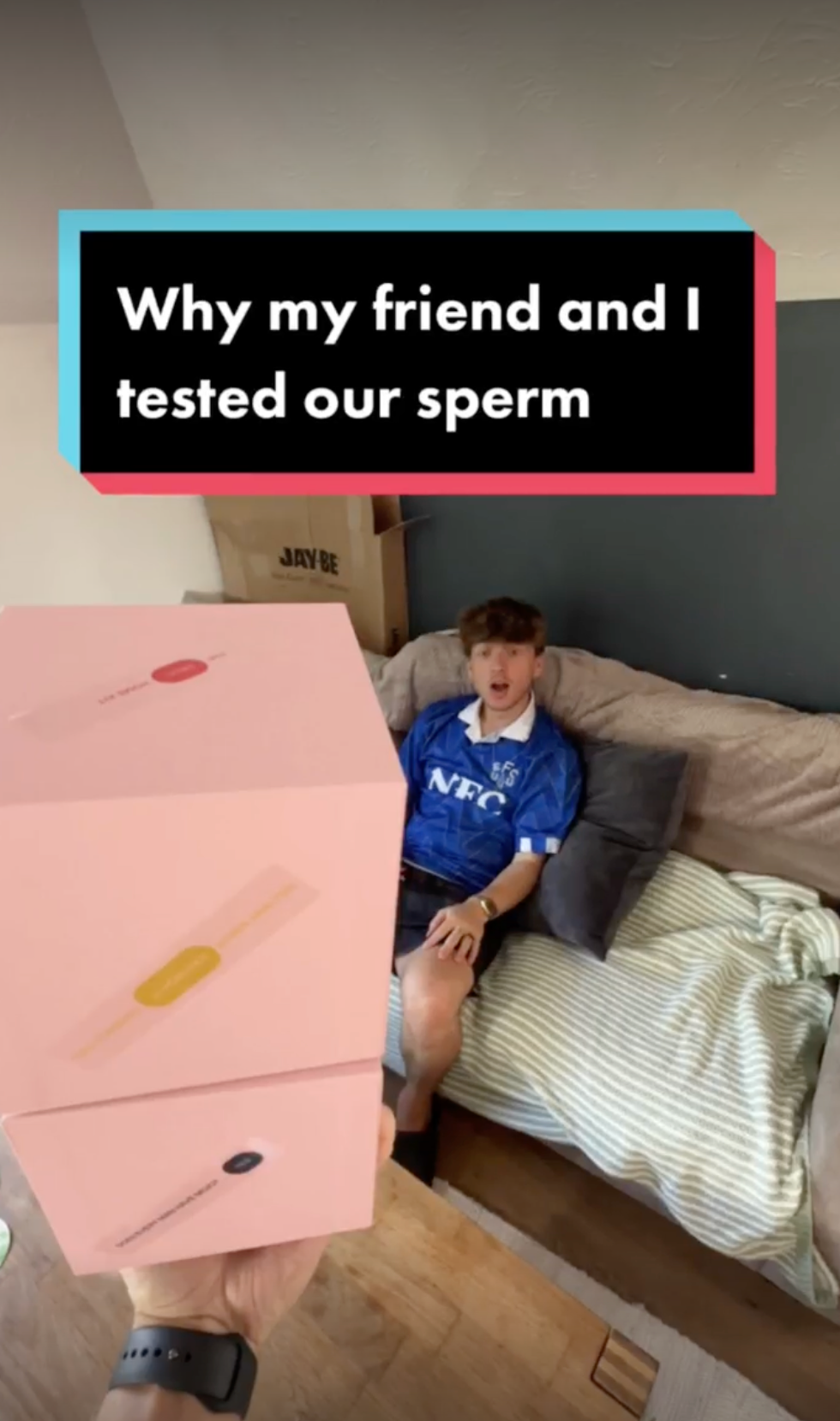 You may have 50% less sperm than your grandpa had at your age!
Male fertility has declined by half over the past 40 years. And your sperm quality drops even further as you get older. Imagine you're in your mid-thirties, trying to conceive and it doesn't work - because of you.

Do it like Dara, test your fertility today!
Show me how
Get that peace of mind
Want to know whether fertility is something you should care more about? The Mojo kit can give you that answer. From the comfort of home - without the need to go to a clinic, sitting in a waiting room, sample cup in hand.
Your clinical-grade sperm test, from the comfort of home
Clinical-grade, easy-to-complete at-home test
Free, discreet shipment both ways
Lab-based analysis with AI-microscopes
Results within 48h of sending the sample back
Shared via a secure online portal
Trusted by Dara, Superdrug and billions of sperm cells
Charlie H.

"A really easy process and something well worth doing for more men. It's something that's always slightly weighed on my mind and this was a seamless process that made the whole thing really easy and accessible."

Oliver L.

"Great service, instructions were easy to follow and you receive your results very quickly. It gives you peace of mind for a small cost. It's more discrete and convenient than having to go to a clinic. I would recommend this to anyone looking to get a test."
Measuring all key parameters (and more)
Total sperm

The total number of sperm present in a semen sample. Higher numbers of sperm improve the chances of natural conception and also increase the success rate of fertility treatments.

Concentration

Refers to the number of sperm in each milliliter of semen. It is a critical measure of male fertility, and higher concentrations increase the chances of successful conception.

Semen volume

Semen volume is the total amount of fluid, including sperm, produced during ejaculation. A healthy volume ensures the best chances of sperm reaching the egg for fertilisation.

Motility

The ability of sperm to move forward efficiently. Higher motility increases the chances of fertilisation. Poor motility may indicate underlying medical conditions or issues with sperm development.
Why people choose Mojo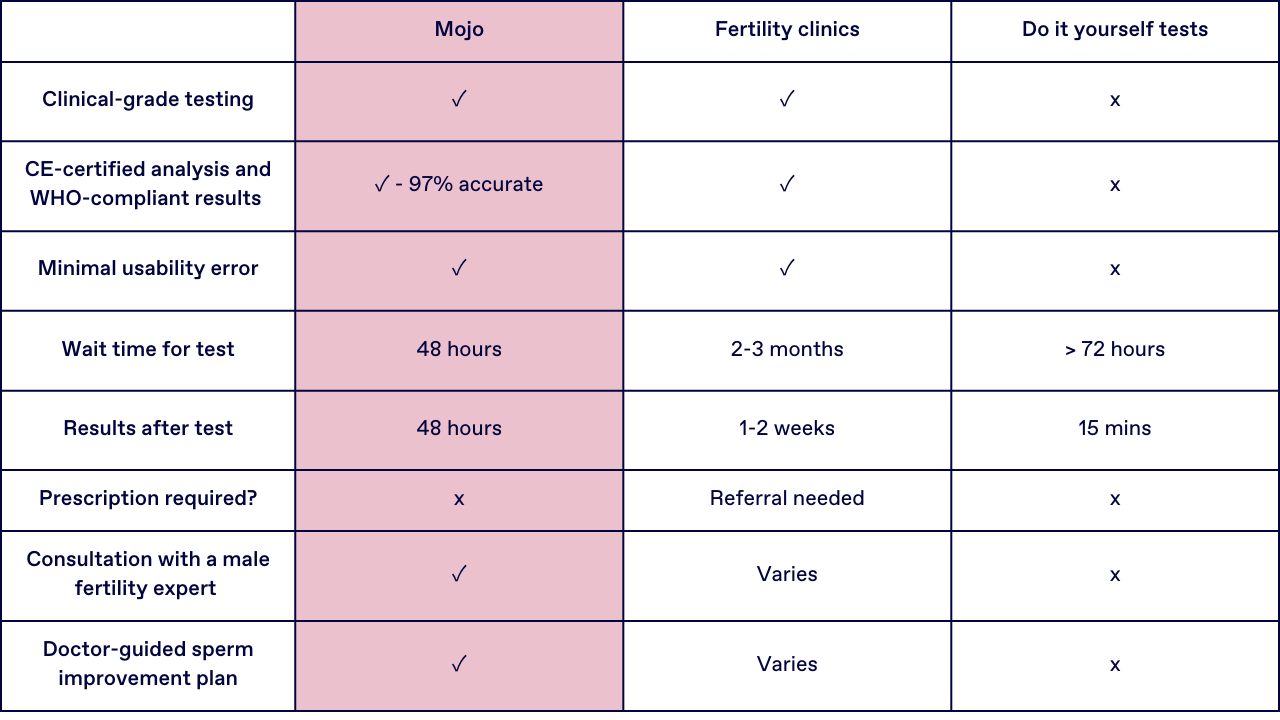 Get your Mojo test now!
Stop hoping that "everything's gonna be fine". Just take a Mojo test and know whether everything's gonna be fine!